Three Hot Springs of Mimasaka Art Temperature, Okayama, Japan
5 October 2019 - 13 January 2020 
Reception room of
Chikutei
, Mimasaka, Japan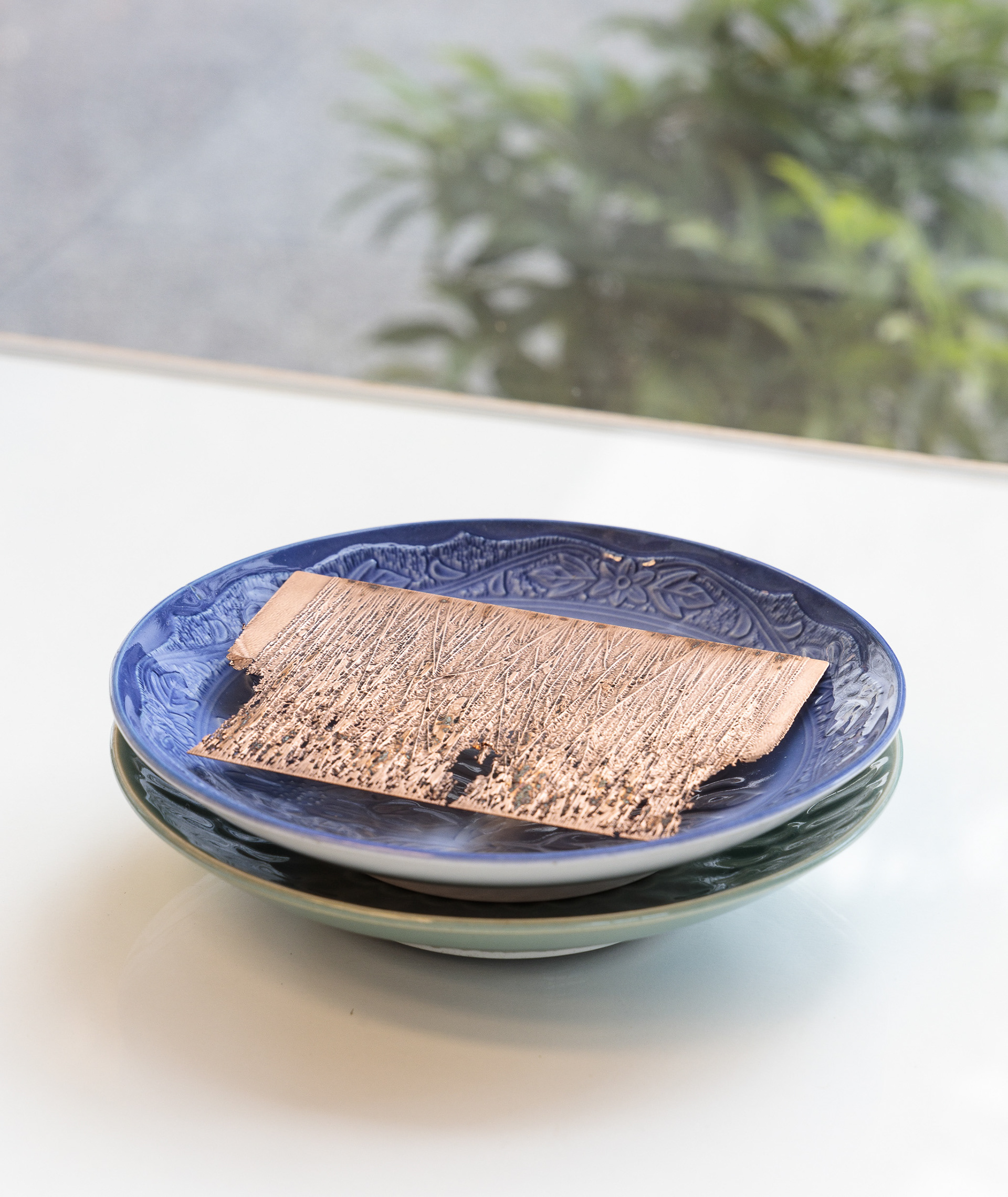 In the "Binding and String" series, my metal-binding technique is inspired by a Japanese dyeing method, in which string prevents corrosion on a metal plate. 
My metal-binding process shows how a plate is corroded over time. A plate treated by this approach is so fragile that it can only create a couple of prints. Each print has slightly different details, thus generating a Variable Edition. Furthermore, this transformation of materials only happens once and cannot be reversed. 
I have become very interested in this randomness and unpredictability believing that the principles and rules of the universe are hidden there.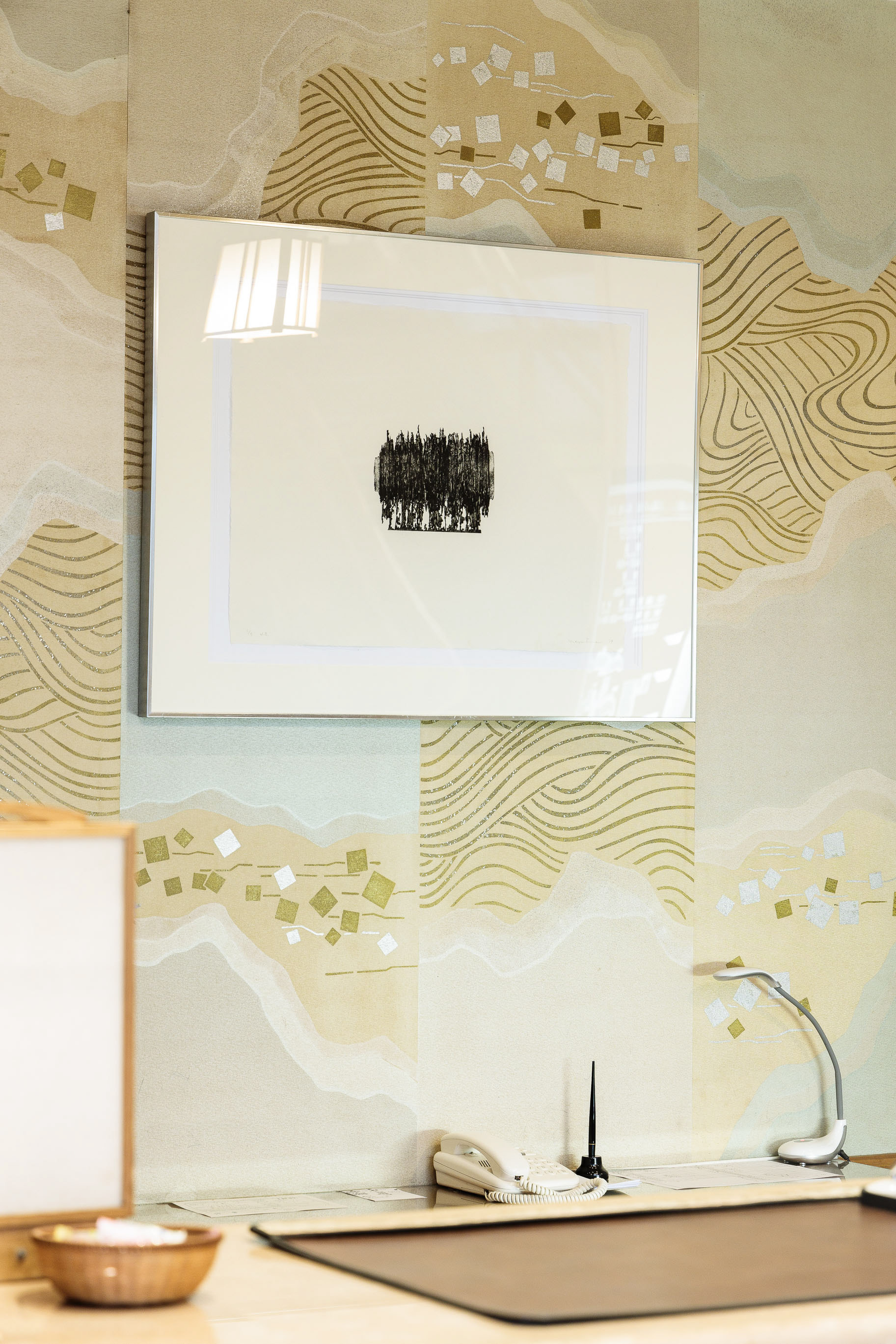 Binding and String #2 selected for 
"Intaglio Online Exhibition"
4August - 5 September 2020 
This curated online exhibition showcases a selection of contemporary artists working with intaglio internationally.
PDF catalogue is avarable.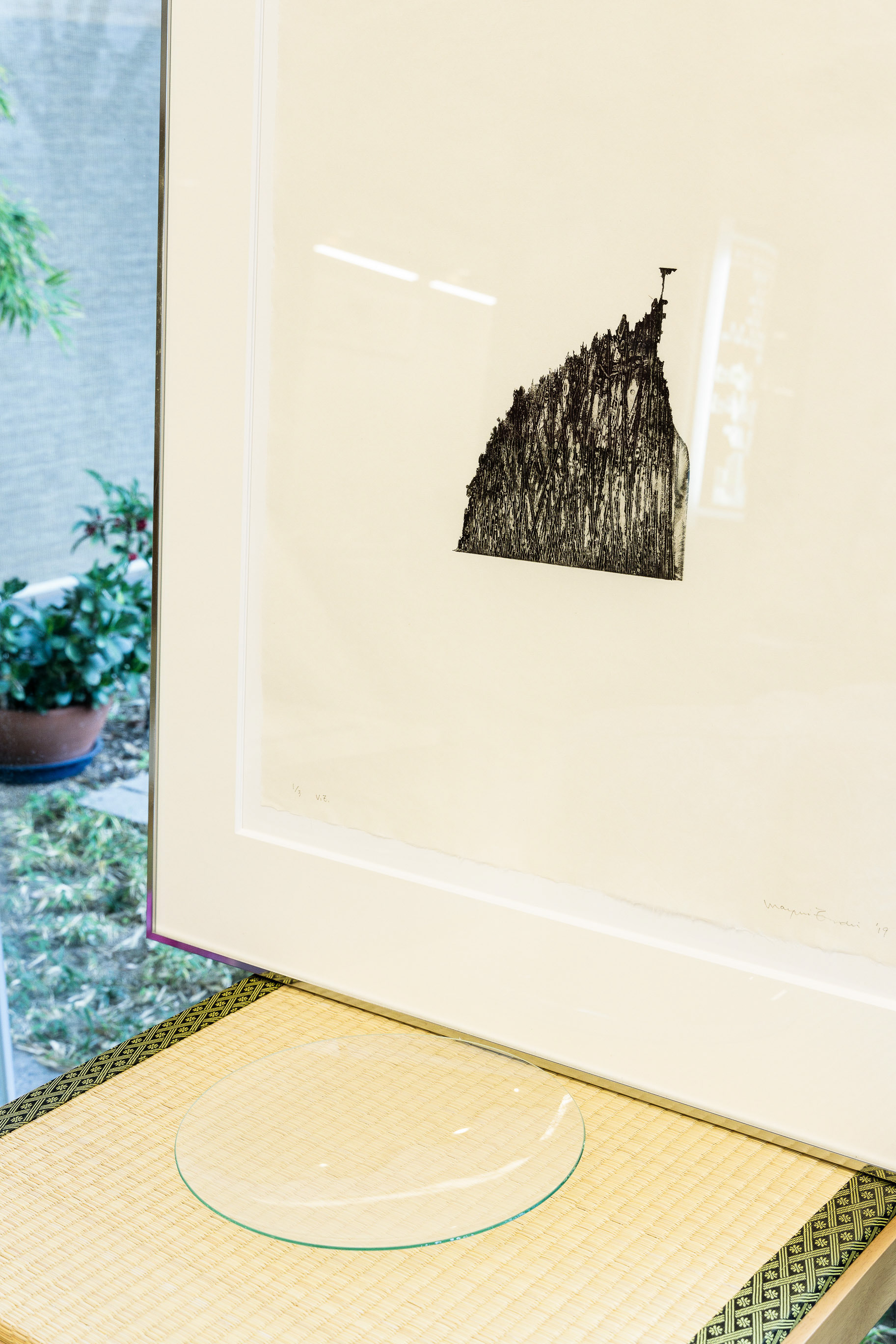 Binding and String #5  selected for 
"Woolwich Contemporary Print Fair 2021"
Woolwich Works, The Fire Factory, London UK 
いろいろな要素が交錯したある一瞬の状態を見せている。
そこには、偶然というよりは、ただ一度きりのチャンスが現れている。
終わりのない日々を私たちの身体が生きている拠りどころ。
プリントしてみるまで、わからない、その未見を受けとる。
そうして本来の私たちが息を吹き返し、生きることをとり戻す。
I bind string around a copper plate 
To remember something important
I soak it in acid, and then I print it 
That it can only survive for a moment
Some of the things melt and disappear. 
The hole is part of the thing, not apart. 
Things go back, and holes appear.