Art court Gallery, Osaka, Japan
気がつくと春、それはへこみ、傍らにある八重桜が咲いている。
A grave mound was piled up on a cold winter day.
One spring day, it is dented already, and the double cherry tree by the side has bloomed in full sight.
He decays, and the cherry blossoms bloom.
いちばんの他者とは、わたくしである。そのわたくしは、不在、すなわち死をもって明らかとなる。
Another first person is me. I become clear with absence, that means death.
花は生命のさかりをあらわにし、わずかな死の兆候を隠す。
わたしたちは、決して自らの死を自分自身知ることはない。
The flower reveals the very peaks of life and conceals a subtle symbol of death. 
We just realise flowers to be beautiful.
We never know about our mortality and ourselves.
The eyes looking back are a promise.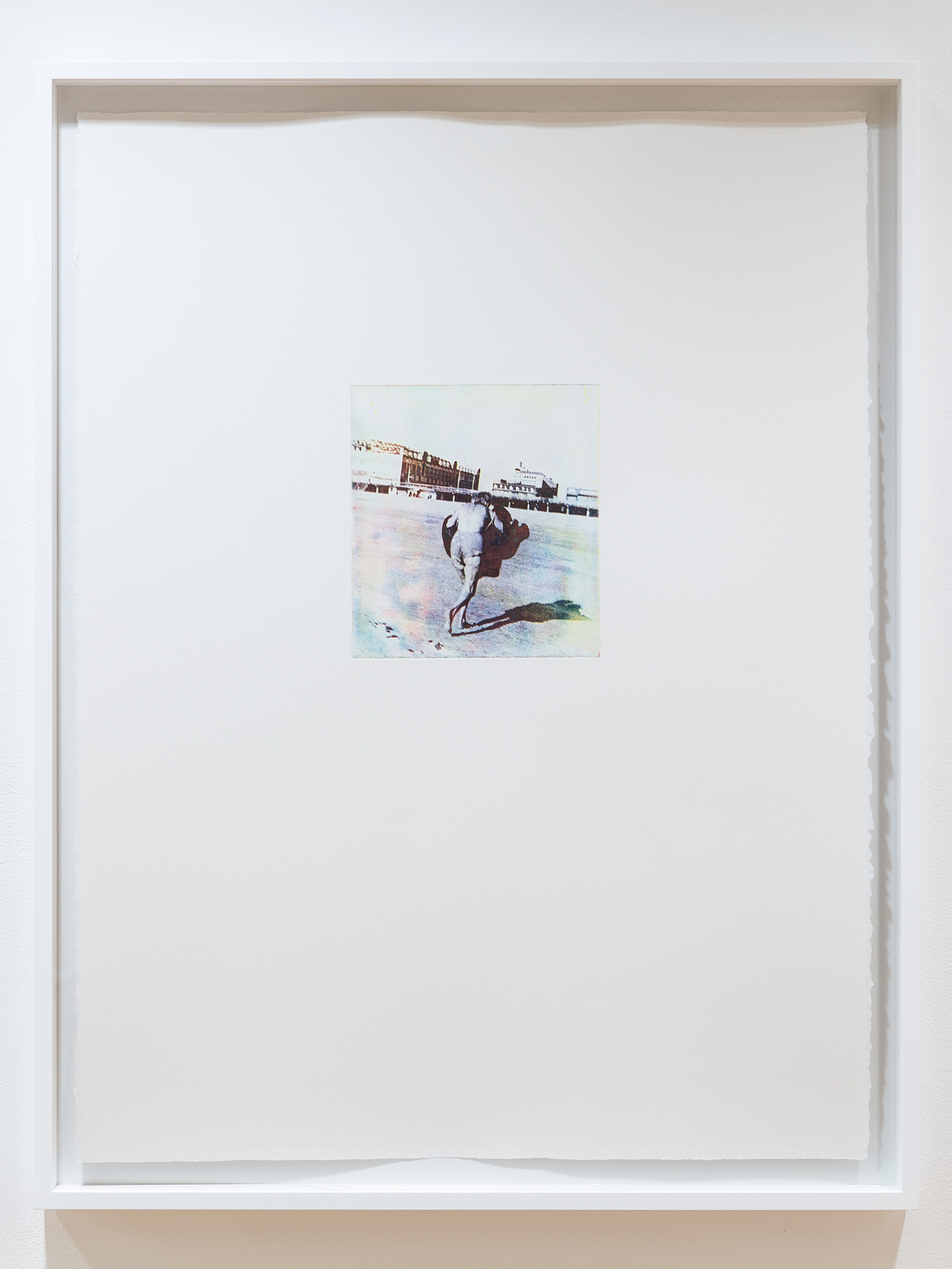 'Michele', the Missing Voices series, means "looking back" in Japanese.
A little girl who looks back shows when she would have been alive. 
'Coney Doe' represents an aged woman at Coney Island in print, who would have already entered the grave. 
Photos always tell stories about the past.
However, they don't reveal the flow of time. 
They're only mixed and layered images of the past. 
I intended to represent time in mass. 
Using black and white photos, I express time in monotone by overlapping four colours.

​​​​​​​
青く光沢のあるゲル状のものが、まるで海のようにペトリ皿を満たしている。
わたしは小さなペトリ皿のゲルを、大きいペトリ皿から取り分けた。
すでに溶けているミイラの犬のようなかたちは、まだ半分は残っている。 
納骨堂は底から骨が溶けていくので、骨を入れても入れてもいっぱいにならない―。 
納骨堂のように、わたしたちの記憶は深い海に沈殿する。水はわたしたちのイメージをかきうつす。
This work in a petri dish looks like a sea, filled with a blue and glossy solid gel made of polyurethane.
The gel in the small petri dish was served from the gel of the big petri dish. 
Forms, such as mummified dogs, have already melted, with half remaining.
The idea comes from a story of a Buddhist priest; a charnel house does not fill up even if he puts bones inside because the bones decay from the bottom.
Water has the property of dissolving objects. 
Our memories precipitate and lie in the depth of the sea, similar to a charnel house. 
Water transcribes our images.