In the ''Binding and String'' series, 
my metal-binding technique is inspired by a Japanese dyeing method, 
in which string prevents corrosion on a metal plate. 
A plate treated by this technique is so fragile that it can only create three prints. 
Moreover, each print has slightly different details, so it generates a variable edition. 
I think a print traces not only an image of the plate but also transfers a physical phenomenon; the things happening on a plate during corrosion and printing. I have become involved with this, and I realise that it is quite natural because our lives are full of chance elements, such as signs of impermanence, with regard to the Japanese sense of beauty.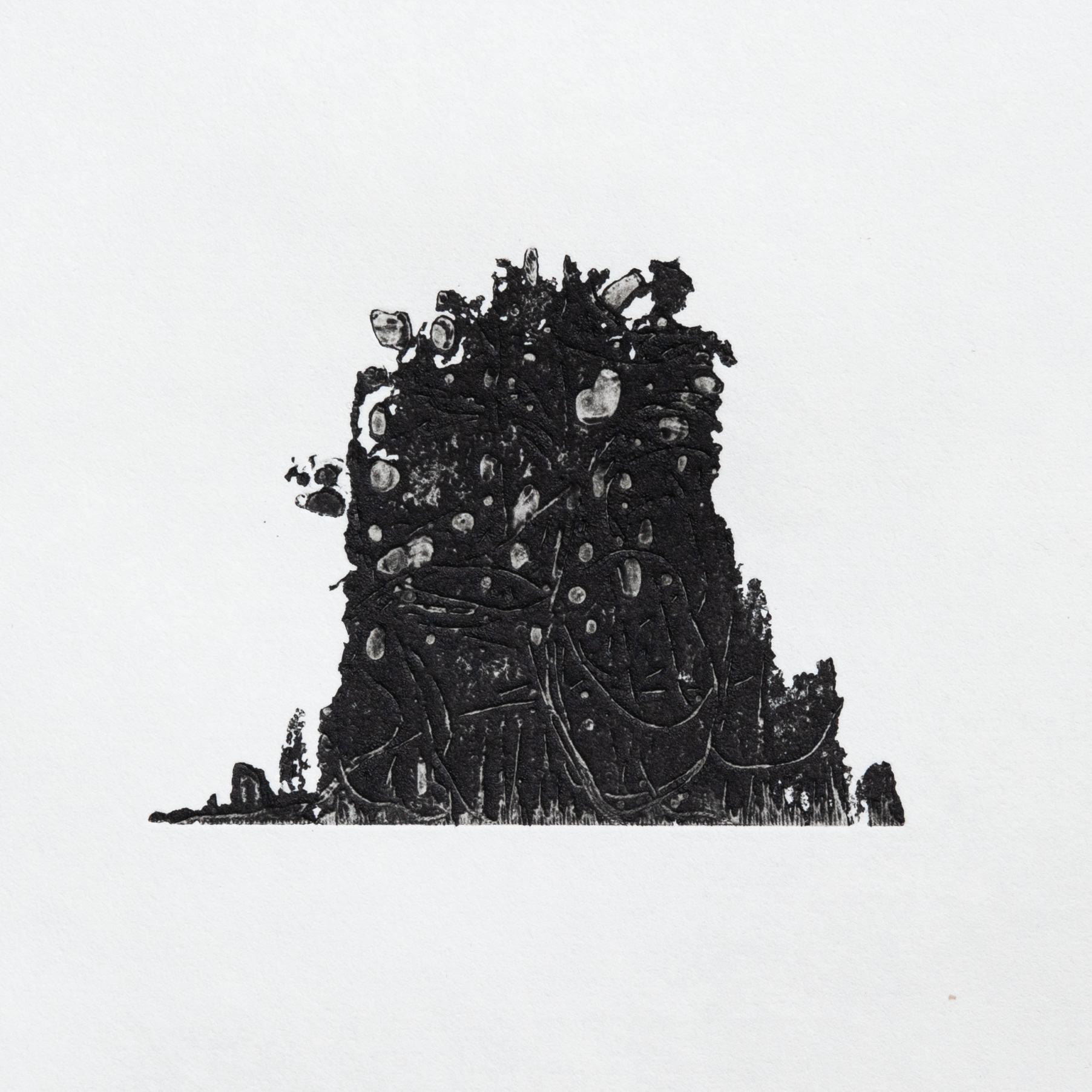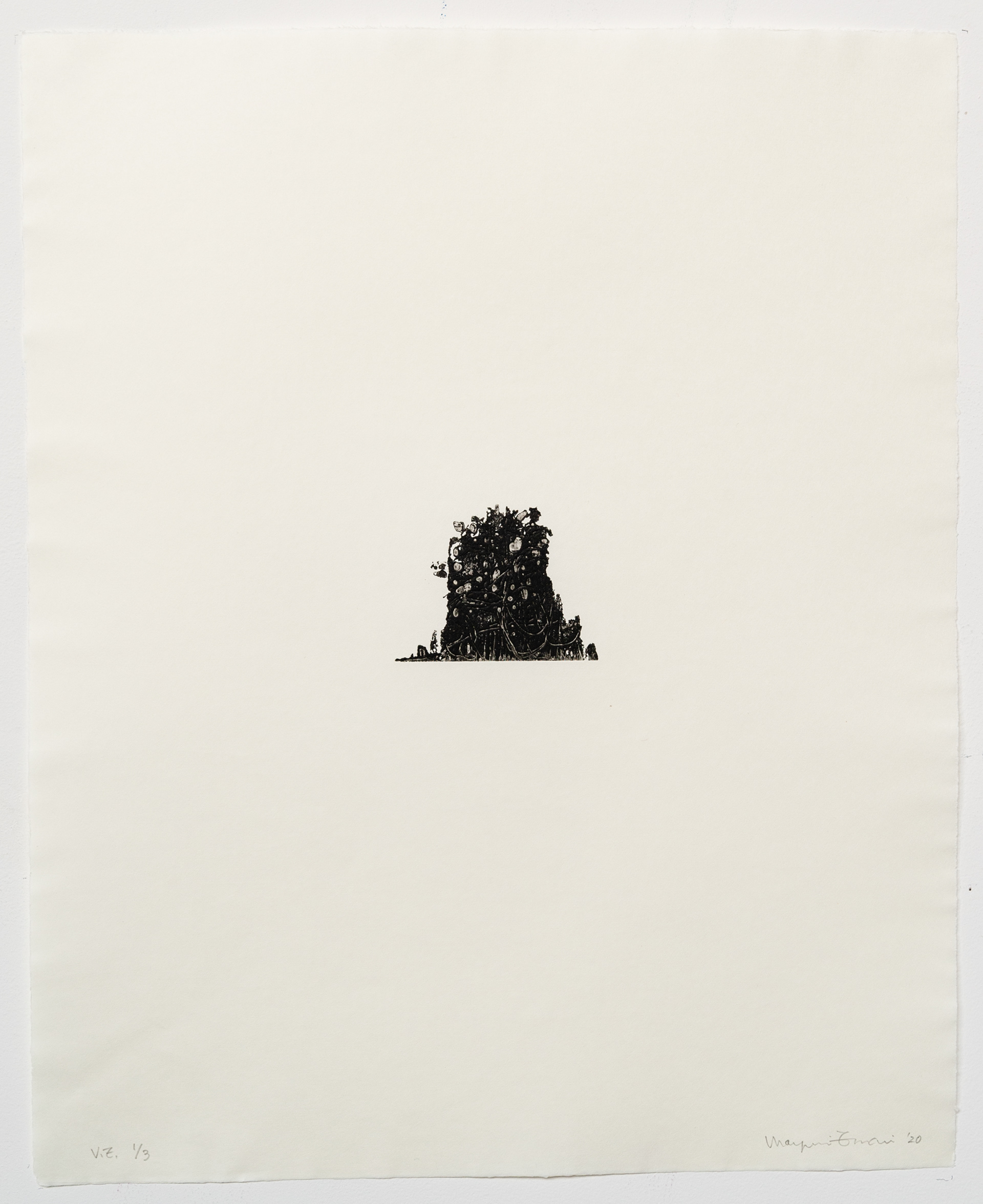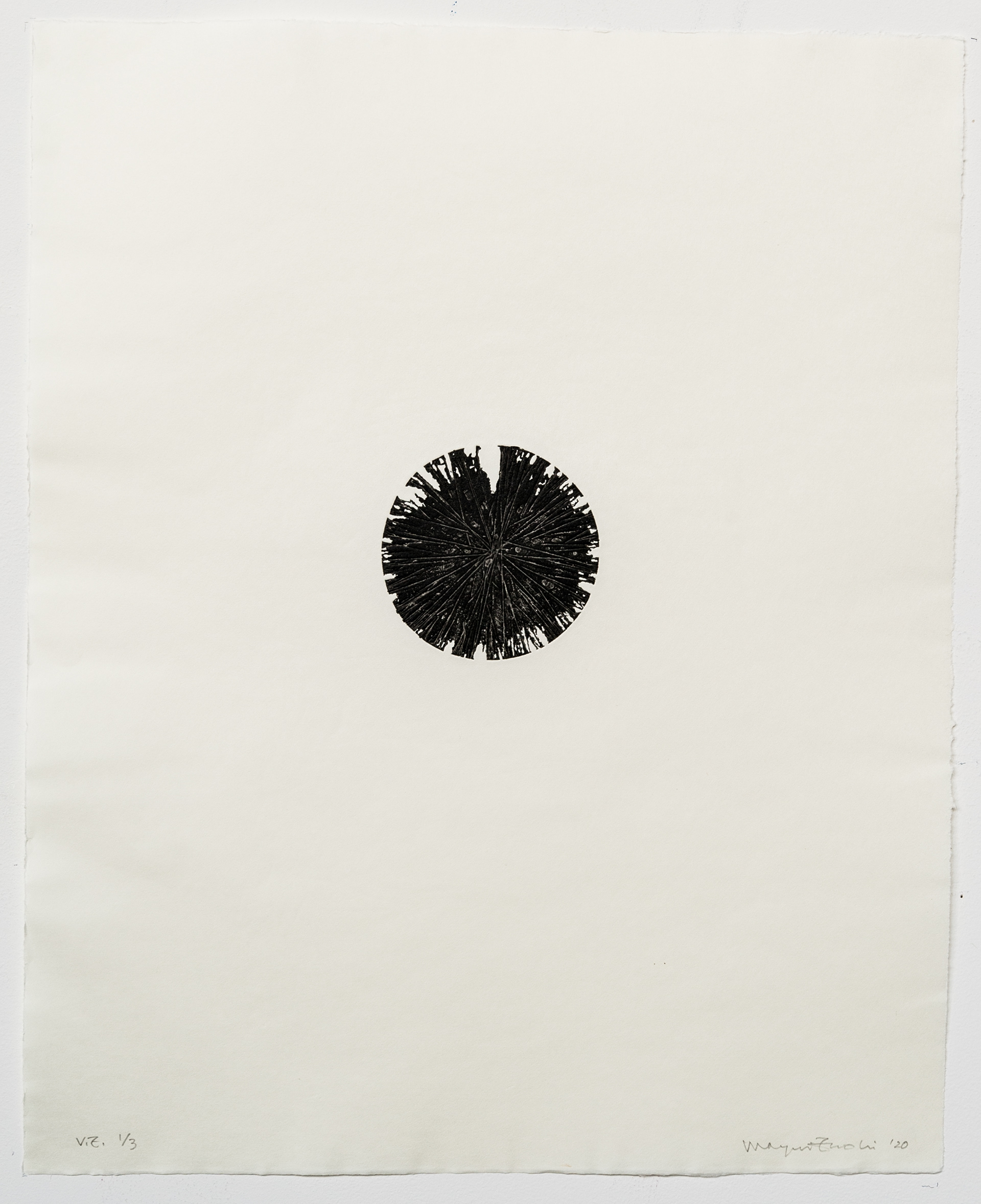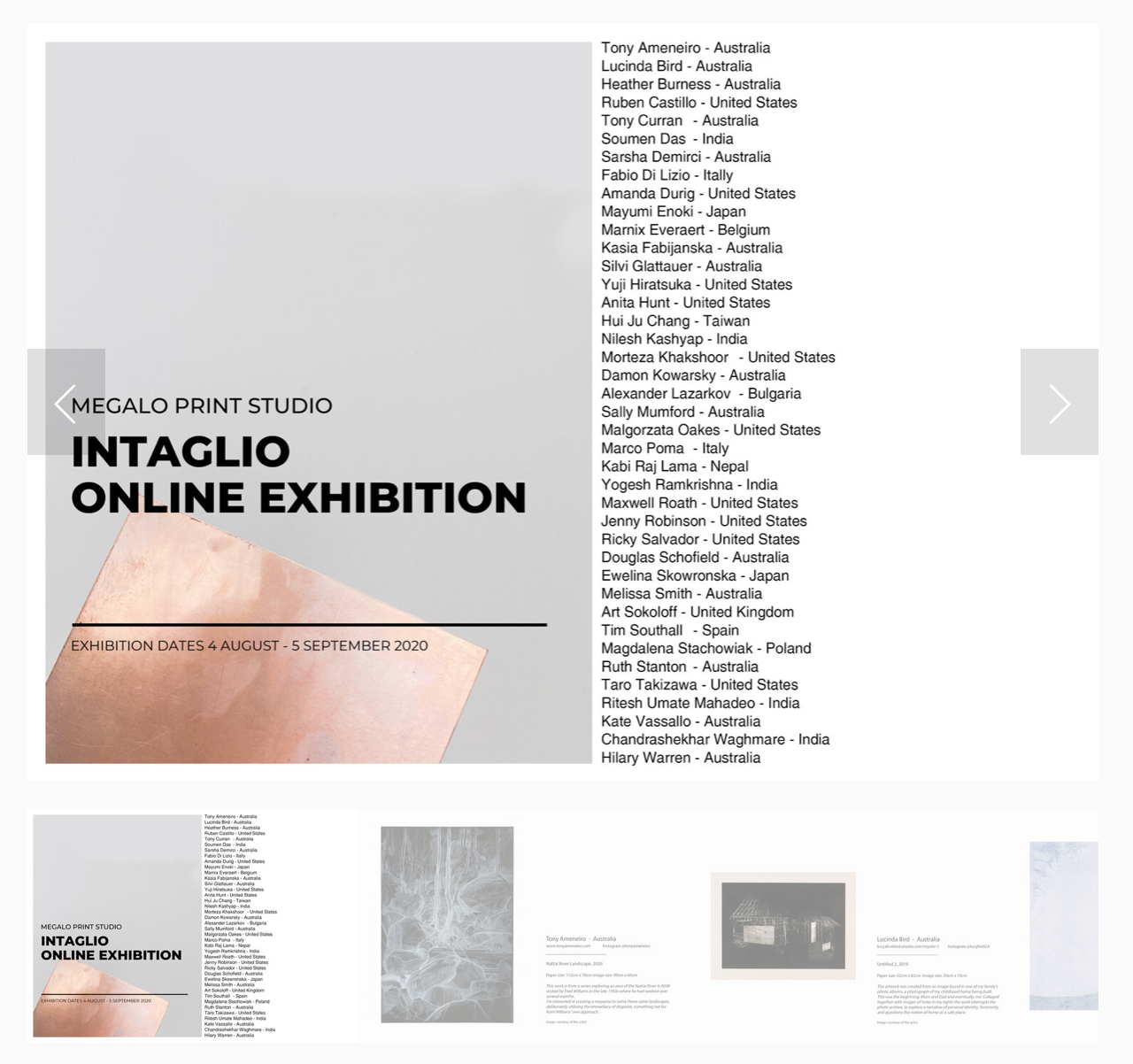 "Intaglio Online Exhibition"
4August - 5 September 2020 
This curated online exhibition showcases a selection of contemporary artists working with intaglio internationally.
PDF catalogue is avarable.
https://www.megalo.org/intaglio-online-exhibition