Philip Morris Art Award 1998 Final Selection
Tokyo International Forum, Tokyo, Japan
 5th Hiroshima Art Competition
14 February - 5 April 1998 
Hiroshima City Museum of Contemporary Art, Hiroshima, Japan
Parco Art Projects 1996 Urbanart #5 
13 November - 5 December 1996 
Shibuya Parco Part 3, Tokyo, Japan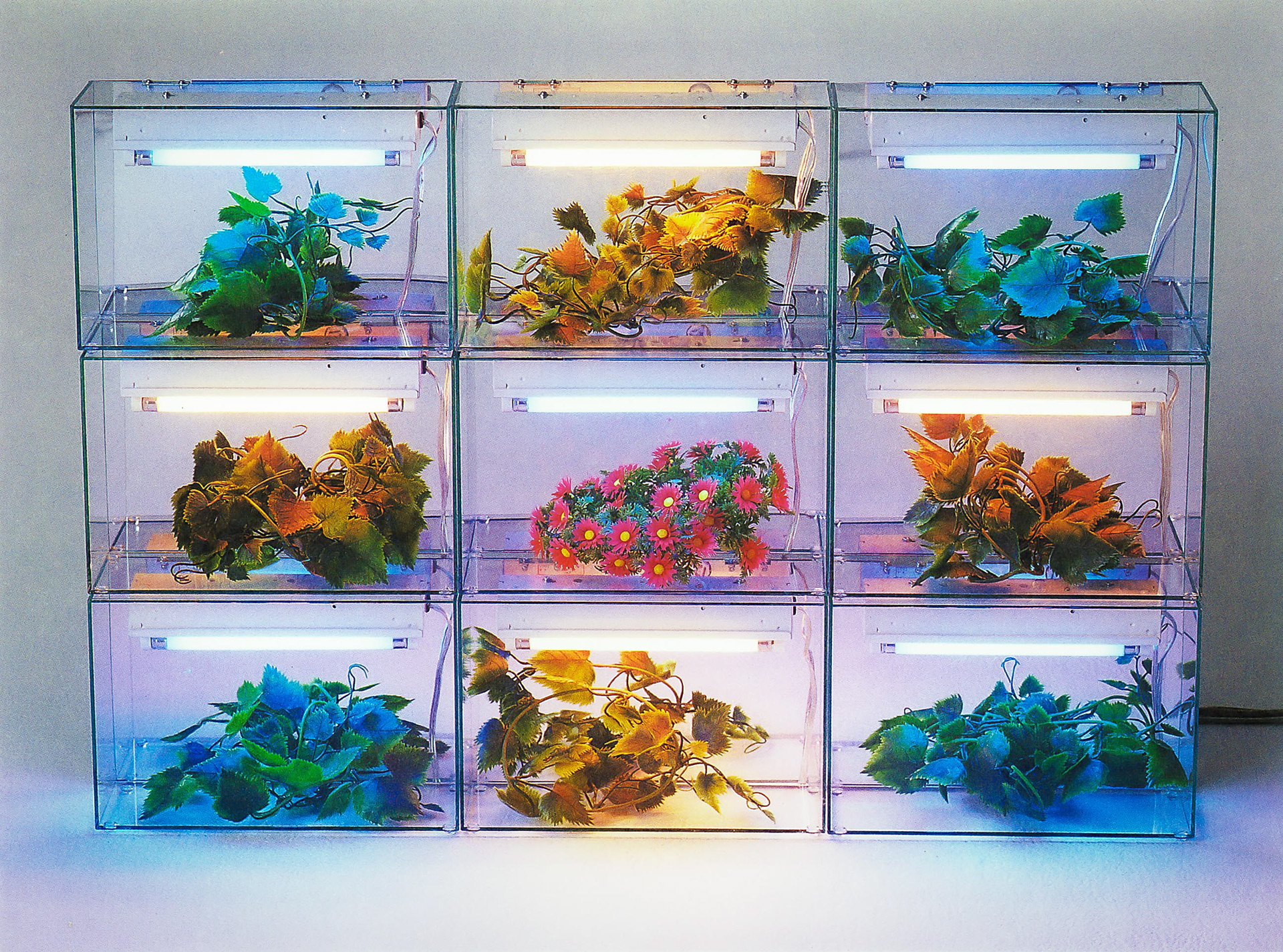 透明なプレキシガラスと蛍光灯によるユニットの構成。
ミラーリングしたピンクとブルーの光は、たがいに繰り返し反射しあい、閉じた部屋を彷彿とさせる。
その閉じられた部屋は、わたしたち自身の内部を照らしだす。
透明性は、わたしたちの目に見えない皮膚、および内部と外部との境界を隠喩する。
Mirroring and Transparency
These two works are multiples constructed by units of boxes made of transparent plexiglass and fluorescent lamps.
The mirroring pink-and-blue lights repeatedly reflect on each other, and the effect is reminiscent of closed rooms. 
The closed rooms illuminate our interior.
Transparency shows our invisible skin and the boundary between the inside and outside.
This idea focuses on a metaphor for modern life about the qualities of physicality, corporality and skin.

​​​​​​​
Gallery Sowaka, Kyoto, Japan
O Art Museum, Tokyo, Japan